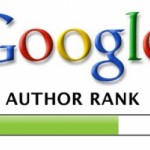 Google is continually coming out with new tools to help you with your marketing efforts, and to reward those who have good content and sound expertise with higher rankings in its search engine. One of the more recent and most misunderstood elements of Google's ranking algorithm is Author Rank, which ostensibly allows authors to associate things they write online with a relevant Google profile.
In other words, Google is now allowing you as a creator of online content to associate your name (and/or your business) with that content in an official capacity, and with this association you can build authority and help bolster your reputation as someone with useful knowledge in your field. In turn, this can help drive traffic to your site, or to the other aspects of your online presence.
Your Author Rank score is based on several factors. One is the quality of your content – how original it is, how useful it is, and how popular it is. Quantity is also important, both on your site and on other sites where you publish. Where things really start to blossom, though, is through social interaction. You'll want to connect with your readers, and with other influencers in your niche.
Interactions can take a number of forms. Retweeting relevant content, for example, might be one way to interact. Making insightful comments on blogs might be another. As always, the goal is to show and share your knowledge, contribute to conversations in a useful way, and generally give evidence that you are a valuable member of the community.
Over time, Google will accumulate these interactions for you, and score them based on how others react to you, and how you react to them. This is how your Author Rank is determined, and the better you score, the higher your rank. The higher your rank, of course, the more traffic you are likely to see to your site, which will of course help your business.
So how do you get started building an Author Rank? There are several ways, but probably the easiest is to use Google's own authorship tool. From there you can follow the instructions and start building your Author Rank, taking advantage of all your content and online interactions in a whole new way.
Have you tried out Author Rank yet? Have you seen any changes in your traffic thus far?