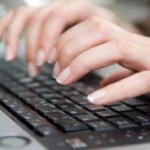 If you've got a comprehensive online marketing strategy, that almost certainly includes a blog on your website. Having the blog there, though, is only the first step, and after that you have to make a lot of decisions about how often you blog, how long your posts are, and what sort of subject matter you cover.
When making these decisions, it's important to remember that every audience is different, and that public preferences for content consumption evolve over time. Therefore, it is important that you keep up-to-date with what posting styles are relevant at the time, and of course you should have a good metrics system in place to measure response to your blog and find out what works well for you and what doesn't.
That said, here are a few general guidelines:
Blog when you have something to say. Although you may find that a certain posting frequency works best for your audience, of far greater importance is the quality of the content, and that is often influenced by the passion you have for the topic. If you find you have something interesting and relevant to say every day and you're excited about sharing it, go for it. On the other side of the coin, if you're not posting so often, you might want to brainstorm some topics, but don't force posts just to keep to a certain schedule – your readers can tell the difference, and forced posts aren't fun to read.
Find the sweet spot with post length. Since blog posts can be literally as long as you want, sometimes it's hard to know when to stop. A lot depends on the topics you write about, and the attention span of your audience. Teenaged girls, for example, might not tolerate long blog posts as well as post-graduate scientists. Adjust your post length accordingly. Cover everything you need to cover, but don't ramble. It's a good idea to write your post, put it away overnight, and then edit it in the morning with fresh eyes.
Vary your topics, but not too much. No one wants to read post after post about exactly the same thing. Although the focus of your business might be very specific, you'll want to post about a variety of other topics that could be seen as complementary to what your business does. You might even do an occasional "behind the scenes" post where you talk about exciting things that are happening in your workplace, or special product development updates.
How often do you post to your blog? Do you find the posting frequency and length of posts makes a big difference to the response you get?
—
Peg McDermott is an award-winning marketing communications expert, Internet marketing specialist, and public speaker. Find her on Google Plus, Twitter, and LinkedIn