Customers can tell when business owners don't have their heart in what they're doing, and it's a real turn-off.
I
t's no secret that people like to make money. It's what going into business is all about, right? Bills don't pay themselves, and going on vacation isn't free. T

he truth is, though, that if profits were your sole reason for starting a business you probably wouldn't still be in business right now.
As Simon Sinek rightfully pointed out in his popular TEDx talk, what consumers want to see is a company that really believes in the reasons behind its product or service, or the "why" of what you're doing. As he shares throughout his TEDx talk: People don't buy what you do…they buy why you do it. In other words, if your chief motivation is to churn out products or services and make money, people will see right through it, and they won't like it. Making money is not a goal; it's a side effect of having goals that inspire consumers into action.
Marketing strategies are no different. If you go in with the idea that all you want to do is get a lot of attention so that you can make as much money as possible, ironically in the long run you almost certainly won't make very much money. You might have little bursts of intermittent success where you can catch people's attention for a short time, but they'll always come back to the question of
why
they should pick you when there are so many other choices out there.
So what is the core reason behind why you do what you do? Because you saw a problem that needed a creative solution? Because you knew you had an idea that could change people's lives, even in a small way? Because you had a vision for a better way to do things, and you were fed up that no one else was doing it? The answer to this question of "why" matters more than ever before. It matters to consumers, and it needs to matter to you – not just in your day-to-day business operations, but in your marketing campaigns, as well. You need to be able to convey those reasons, but first you need to be clear on them yourself.
Now that the new year is upon us, it's a perfect time to sit and reflect on the true reasons behind why you wanted to start your business in the first place, and let those motivations inform your marketing strategy going forward. Today's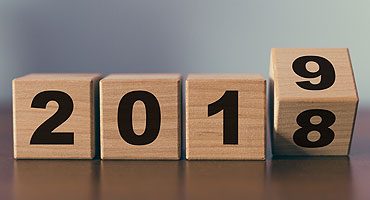 consumers are smart, and they don't care that you want to make money – they care about why your business is doing what it does, and how they can be a part of that bigger picture. As you consider your intentions for 2019, take some time to answer those questions, and you'll start to see a stronger marketing strategy unfold before you.