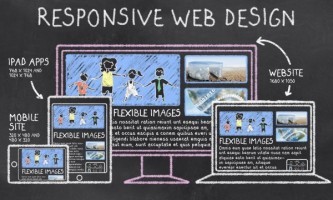 There are many other factors that play a key role in improving your SEO, but responsive design is something that cannot be ignored. Here are the main reasons why having the most up to date and responsive website is so important.
The internet has bots or also known as "web robot", which is a software application that runs automated tasks (scripts) over the Internet to scroll for words and phrases at a much higher rate than would be possible for a human alone. "Googlebots and othersearch engine bots give importance to simple and neat page hierarchy, which they can only find in responsive sites. Best responsive web design is so valuable from an SEO point of view because of this unified code base."
Also, your web pages need to be respond quickly. Time is another factor that results in the gradual reduction of your pages' ranking. As the bots require more time to crawl, Google is more likely to slowly reduce your rankings.
Does your mobile site have a high Bounce rate? Your measure of responsiveness is relevant for mobile devices as well. SEO is more about user experience than ever before. "Over 60% of mobile users will go to a competitor site if they find your site to be non-responsive. And Google will measure this and the difference between mobile/non-mobile bounce rates."
Do you want to make your site even more responsive? Well, for starters, implement a responsive theme for your site, use responsive plug-ins (i.e. WPtouch and JetPack work for a WordPress mobile friendly site), and use only mobile friendly technologies (i.e. iOS will not support Flash and some other technologies).
Not sure if your site is mobile responsive and optimized? Use this TESTING TOOL …here. Then once you've updated your site for best responsive web design, contact us and tell us how your rankings improved.
This blog was compiled by our staff writers. If you are looking for a solid inbound marketing strategy, contact us today for a free consultation, we are here to help! Follow @cogomojo on Twitter, the COGO Interactive Company Page on LinkedIn, and subscribe to our blog, for more tips and resources. Thank you for reading! Your support is very much appreciated.