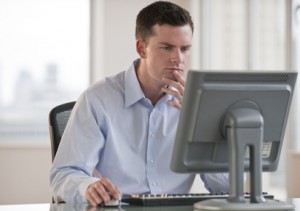 Are you interested in having your corporate website redesigned in 2014? Is this something you are beginning to plan for right now? If you answered yes to these questions, you know the importance of finding the right company for the job. Along with this, you should have some basic ideas of what you are looking to accomplish.
When it comes to website design, if you can dream it up it can likely be done. That being said, you have to make important decisions based on your industry, target market, design preferences, and of course, budget.
If you are having a difficult time deciding how to move forward, here are five web design infographics that can point you in the right direction:
1. Color Theory. Are you worried about which colors you should be using on your new website? This infographic can go a long way in helping you make the right decision. After all, color is very important.
2. How do colors affect purchases? The colors you choose for your website could go a long way in affecting whether or not visitors make a purchase. This infographic can help you see which colors you should and should not be using.
3. Do you need a new logo? When redesigning your website, you may realize that you need a new logo as well. If this is the case, now is the time for doing so. There is no point in redesigning your website now, just to find that you need to do the same with your logo shortly thereafter. You might as well kill two birds with one stone.
4. How to choose a typeface. Choosing a typeface is something many people overlook, but is a very important detail when it comes to redesigning your website. There are hundreds of options, so make sure you consider each one.
5. Web design trends for 2013. Although the year has almost come to an end, some of these trends are sure to spill over into the new year. Which ones are you comfortable implementing in your website design?
Before you get started with the redesign of your company's website, check out these five web design infographics.