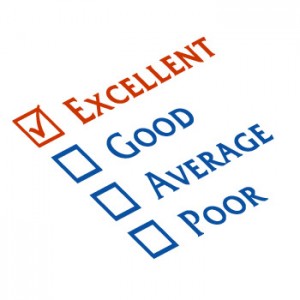 Last week, we provided a variety of spring cleaning tips for your online marketing strategy as a whole. Today, we are going to dive into the finer details of this process, including a closer look at the design of your company's website.
Many organizations overlook the importance of a well designed website. Instead, they "throw something together" and hope for the best. Furthermore, they never make changes that could greatly increase the chance of improved online sales.
There is no better time than now to review your website, with an eye towards the design, in hopes of making changes that will allow you to take advantage of the power of the internet as 2014 wears on.
Below are three tips for getting started:
1. Be honest about what you like and what you don't like. Why talk yourself into loving every aspect of your design? Remember, some changes are simple to make. Once you take inventory of what you do and don't like, it becomes much easier to make quick changes.
2. Get the help of a professional. Don't have an eye for design? You are in the same boat as many others. Rather than continue to waste your own time, hire a professional designer who can review your website, provide you with an analysis, and help you understand the changes you can make for the better.
A pro can explain your many options, such as the use of the WordPress content management system. This allows for a high quality design, while also providing a platform that simplifies design changes and the addition of content.
3. Step into 2014. Your website is the face of your business. If it is old and outdated, visitors are going to wonder about the direction in which your company is headed. There is no denying the fact that rolling out a fresh design can be costly and time consuming, but it is well worth it in the long run.
Note: check out this infographic on the evolution of web design. With this, you will get a better idea of the current stage of your website. Are you stuck in the 2000's? Worse yet, does your site look like something from the 90's?
Final Tip: to go along with the three tips above, make sure your website is mobile friendly. A growing number of people are surfing the internet via a mobile device, such as a smartphone or tablet. If your website does not support this format, you can forget about these people sticking around to see what you offer.
Spring cleaning means something different to every company. Are you going to focus on updating your website design this year?