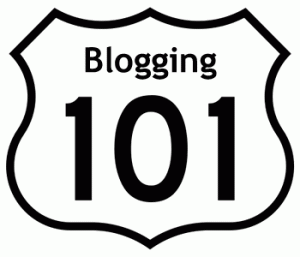 There is a big difference between writing a blog post and writing a blog post that engages your audience. As with anything, practice makes perfect. That being said, there is no point waiting around too long before you figure out how to write a killer blog post.
This infographic will give you all the information you need to get started. From crafting the perfect title to advice on how to keep your reader's attention, it is all here.
Below are five of the top tips for writing a blog post you can be proud of. And if you are proud of the post, you can be rest assured that your readers will be excited about what you have to say.
1. Catch the attention of your reader with the title. Do you really want to lose somebody before they ever read the "meat and potatoes" of your post? Let the title do a lot of the selling for you.
2. Grab your reader's attention. The sooner you do this the better off you are going to be. Make it personal, make it surprising, and/or play on their emotion. Whatever you can do to grab the attention of your reader is something you should employ.
3. Keep your reader's attention. It is one thing to grab your reader's attention, but another thing entirely to keep them captivated from the beginning of the post until the end. There are many ways you can do this, including: use interesting stats, ask questions along the way, and focus on specific details that will resonate with your audience.
4. Share enough information but don't go overboard. There is no denying the fact that "longer is better" in many cases. However, this doesn't mean you want to fill your blog post with fluff just to hit a particular word count. Share as much information as it takes to get your point across.
5. Be unique. Just because you are writing about a "boring subject" doesn't mean you have to take the same approach as those before you. Find a way to make your post unique from what the rest of the internet has to offer. Not only does this improve your post but it benefits you from an SEO point of view as well.
When you follow these five tips, your chance of crafting a killer blog post is much greater. Are you ready to start writing?