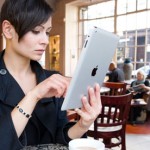 Even just a few years ago, it was unusual to see people browsing the web on a phone or mobile device. Tablets hadn't really become popular yet, and smartphone browsers weren't quite up to the task. These days, the technology for truly mobile browsing is catching up with user needs; what is still lagging, however, is web design.
Although most major brands now have mobile-optimized sites, many smaller business sites and personal sites still aren't ready for the mobile revolution. If you haven't had a site redesign in a while, it's safe to say that people who are viewing your site on a tablet or phone are not having a great time. Considering that tablet sales are now starting to surpass PC sales, if you don't have a mobile-optimized site, you are alienating a growing sector of visitors who are potential customers.
If you have put off a site redesign because of the cost, consider the cost of not doing so. If a user cannot view your site easily and correctly on their device, this can be a huge setback to any brand development strategy you have, not to mention the damage that can be done when people start talking over social media about how your site lets your company down. In addition, if you have an ecommerce site, not having it optimized for mobile means shoppers will turn to other sites that better meet their needs.
The ecommerce impact is often underestimated. If you think that people don't really shop from their phones, think again – the numbers increase dramatically every year, and experts are predicting that by 2016, mobile shopping will top over $30 billion per year. These are some serious numbers, and if you're not taking advantage by being ready for visitors, your competition will.
In short, a mobile-optimized site means that you'll be inviting more traffic, increasing your sales potential, and engaging with your audience in a friendlier way. This is turn will be good news for your brand, and good news for your sales numbers. Talk to your web designer about mobile optimization now, so that a strategy can be put in place that will allow for easy updates in the future.
Is your site mobile-ready? If so, have you noticed a difference in numbers yet?